PRODUCTS
IF MACHINERY TEL:0769-81888512
HotLine:13712637092
Fax:0769-81550890
Email:if89@163.com
Skype:if89if
Website:
http://www.if89.com
http://www.if-china.com
Address:Yin Chen Industrial Zone Xiao Bian village ChangAn town Dongguan City GuangDong Province china.
 Tampo ink cup system series for pad printer
 Product ID:IF-TAMPO-CUP

IF company provide special components for ink cup scrape ink system series of pad printer. Example: Tungsten carbide steel ring,ink cup for tampo pad printer from Germany and so on.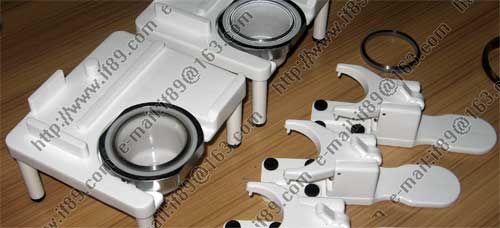 The product retail all worldwide, its quality is best,but its price is reasonable.we often stock goods for customer ,welcome purchase.