PRODUCTS
IF MACHINERY TEL:0769-81888512
HotLine:13712637092
Fax:0769-81550890
Email:if89@163.com
Skype:if89if
Website:
http://www.if89.com
http://www.if-china.com
Address:Yin Chen Industrial Zone Xiao Bian village ChangAn town Dongguan City GuangDong Province china.
 Tungsten carbide steel ring for tampo printer
 Product ID:IF-Tungsten ring with U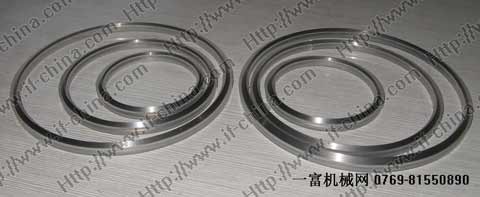 IF company provide all series U glue pad, tungsten carbide steel ring of ink cup,in cup for scrape ink system series of pad printer.
Example: 60,90,130mm inkcup ring for tampo pad printer and so on. At the same time, also suitable for winon pad printer ink cup
CONTACT information:
e-mail: if89@163.com Mr voky wang.

example #135mm 130mm #110 #90mm #60 #65
The product retail all worldwide, its quality is best,but its price is reasonable.we often stock goods for customer ,welcome purchase.