NEWS
IF MACHINERY TEL:0769-81888512
HotLine:13712637092
Fax:0769-81550890
Email:if89@163.com
Skype:if89if
Website:
http://www.if89.com
http://www.if-china.com
Address:Yin Chen Industrial Zone Xiao Bian village ChangAn town Dongguan City GuangDong Province china.
Industry News
/ Welcome to our website
Using method of adjustable ink cup
Publisher:if89 Source:IF MACHINERY Published:2017/12/3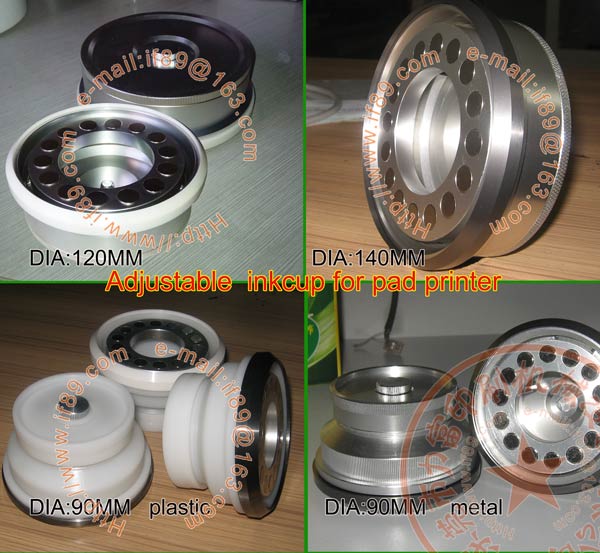 Inner Dia90mm# or 120mm or 140mm metal series ink cup for pad printer, its belongs to the magnetic adjustable ink cup.Its can be adjusted magnetic force intensity according to the actual printing pattern printing effect.
So all becomes easy to Show the ideal pattern in reality. it adopts aluminum case, long-term use of deformation. The scrape ink cup blade ring adopt tungsten steel ring or ceramic ring . The ink cup body surface oxidation white coat protective film. The ink cup appearance is high-grade, suitable for ink requirements no pollution,printing effect of the high demand products used in . Wellcome contact us , its price is reasonable. we often stocks goods for you.
Contacter:voky wang e-mail:if89@163.com skype: if89if